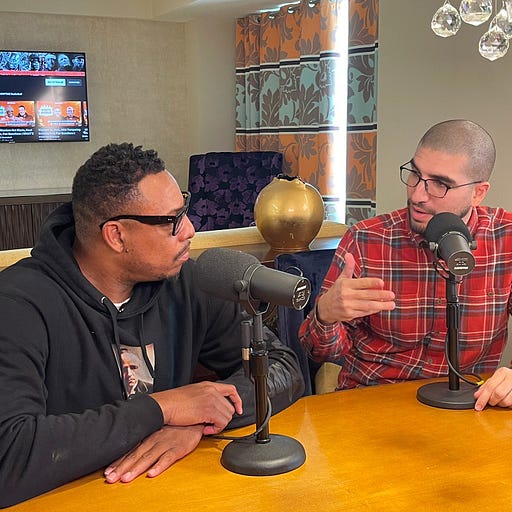 Dec 7, 2021 • 28M
Random thoughts on my weekend in LA, Paul-Woodley 2, UFC 269, Aldo-Dilashaw and more
This episode is for paid subscribers
Mini-audio pods from Ariel Helwani on the world of MMA and other things, too.
Happy Tuesday!
I did this little mini-pod a couple of weeks ago on the comings and goings in my life and some of y'all seemed to like it, so here we go again!
This time, I talk about my week in LA working for Showtime, the Paul-Woodley 2 news, UFC 269, Aldo-Dillashaw and more.
This episode is for paid subscribers